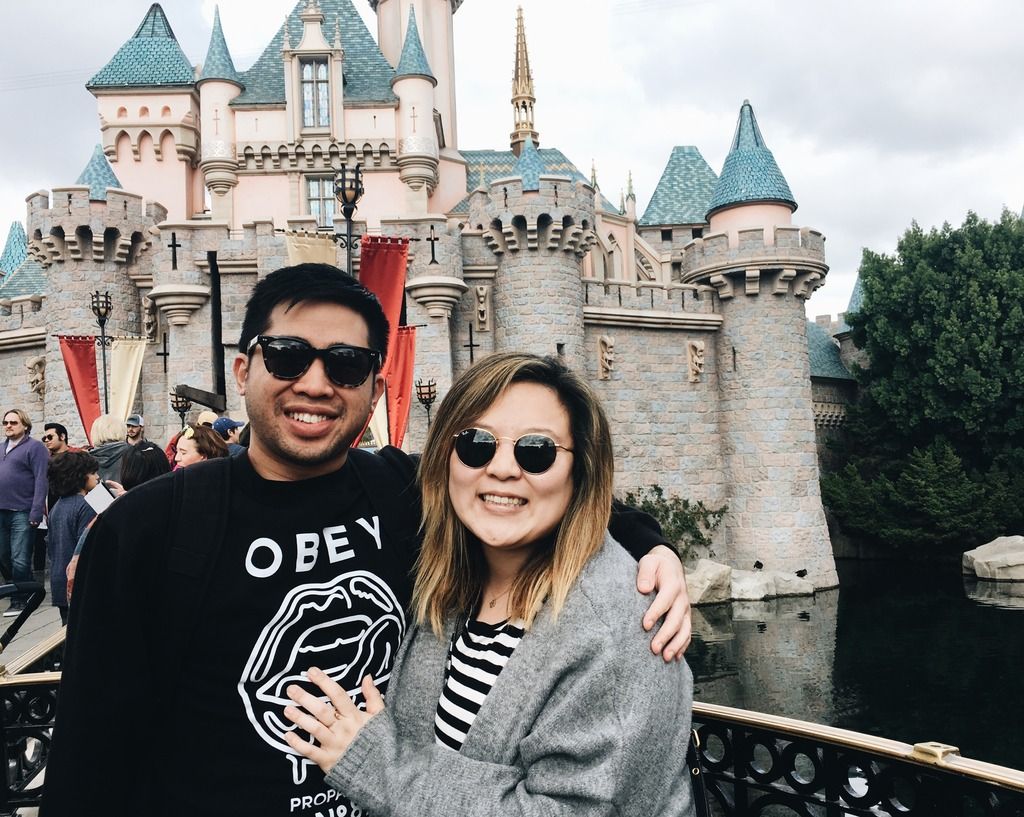 Whether it's getting lost in the different lands or it's popping in and out of fairy tales, we always expect to experience some magic when we're at Disneyland. This particular trip over MLK weekend was extra special.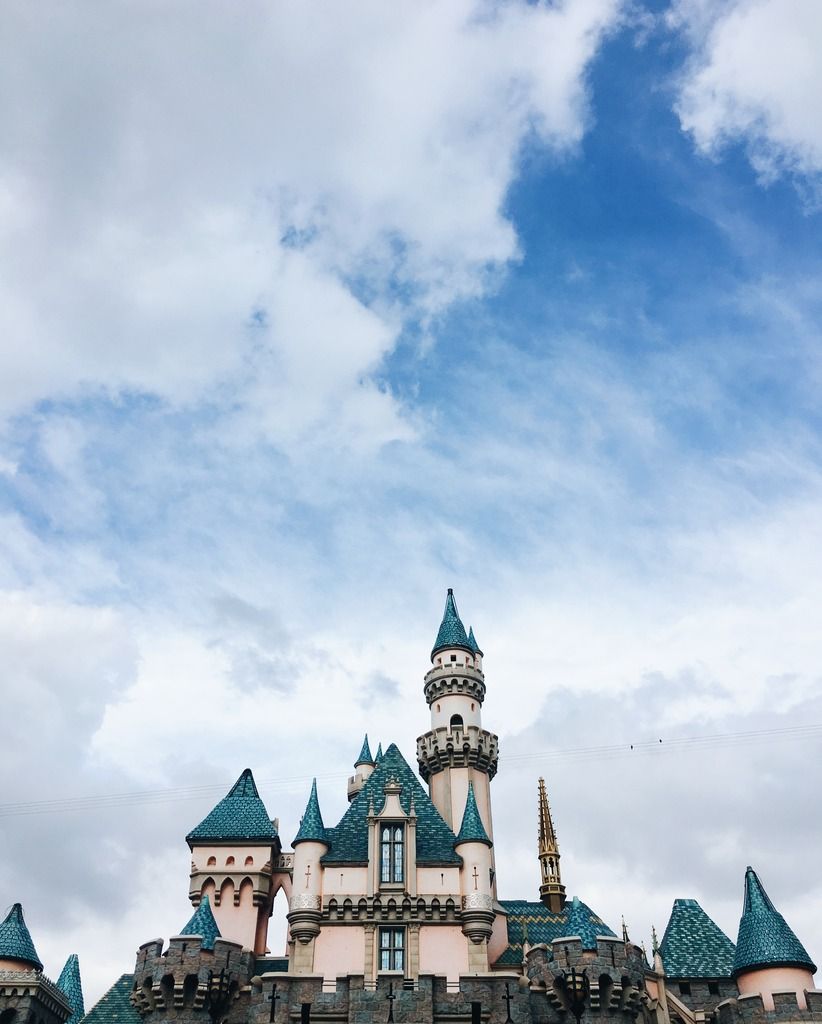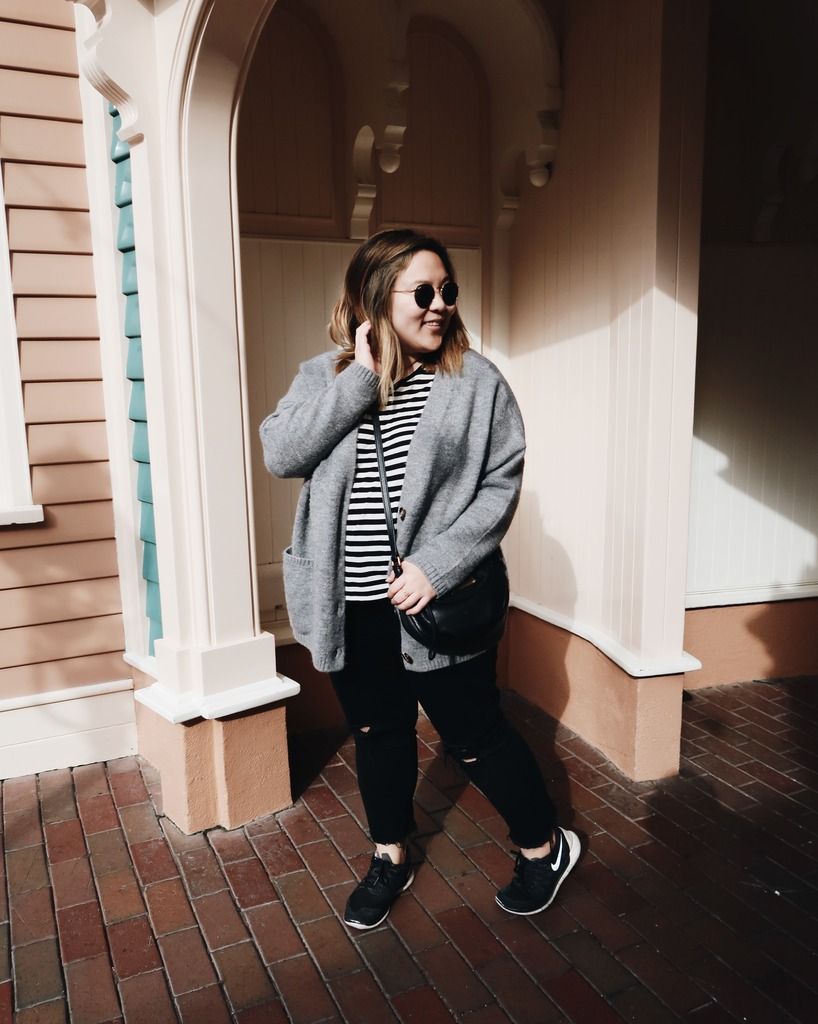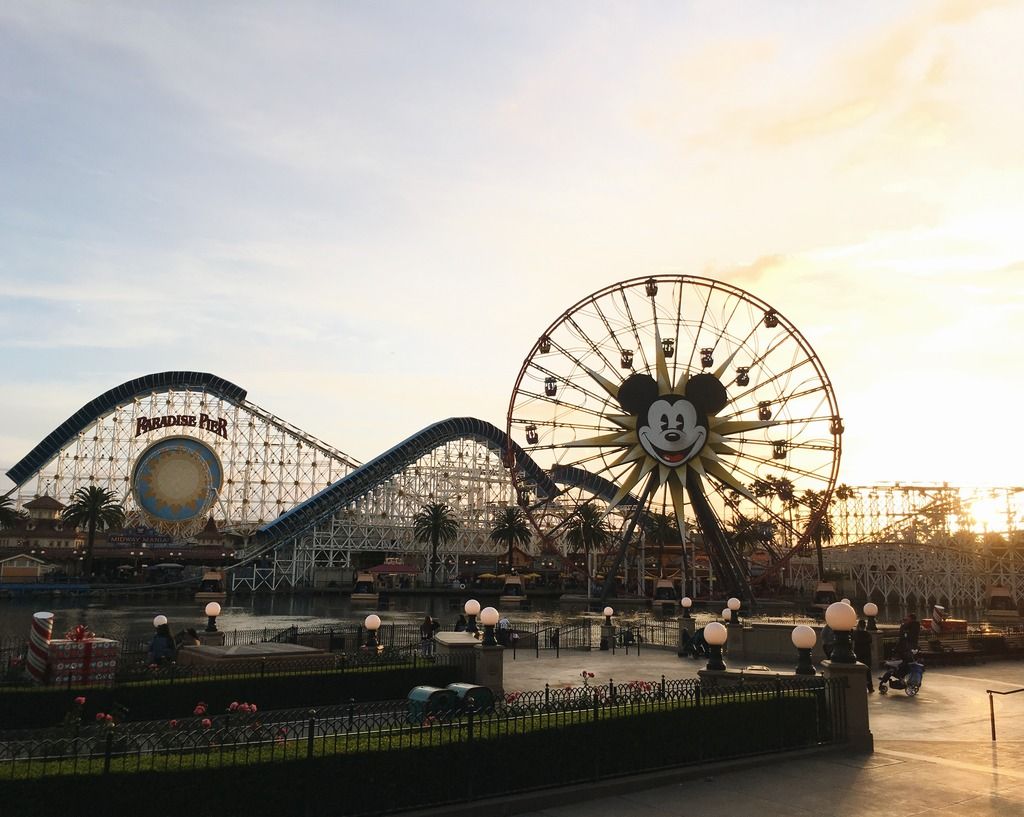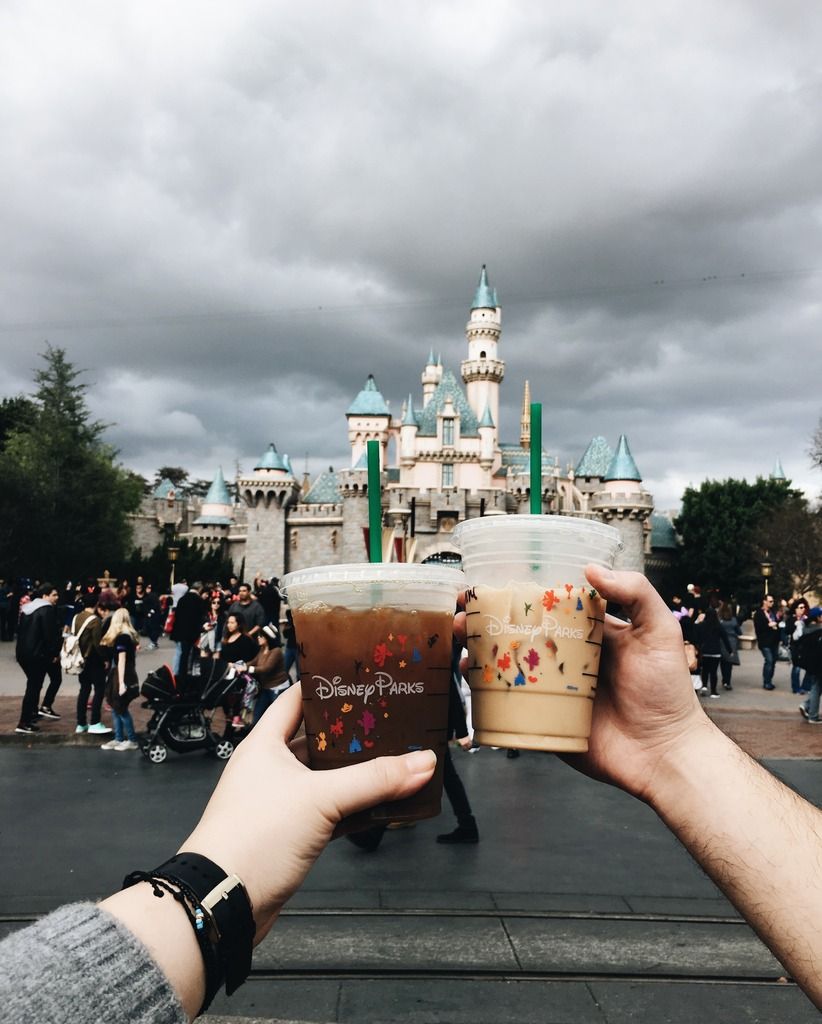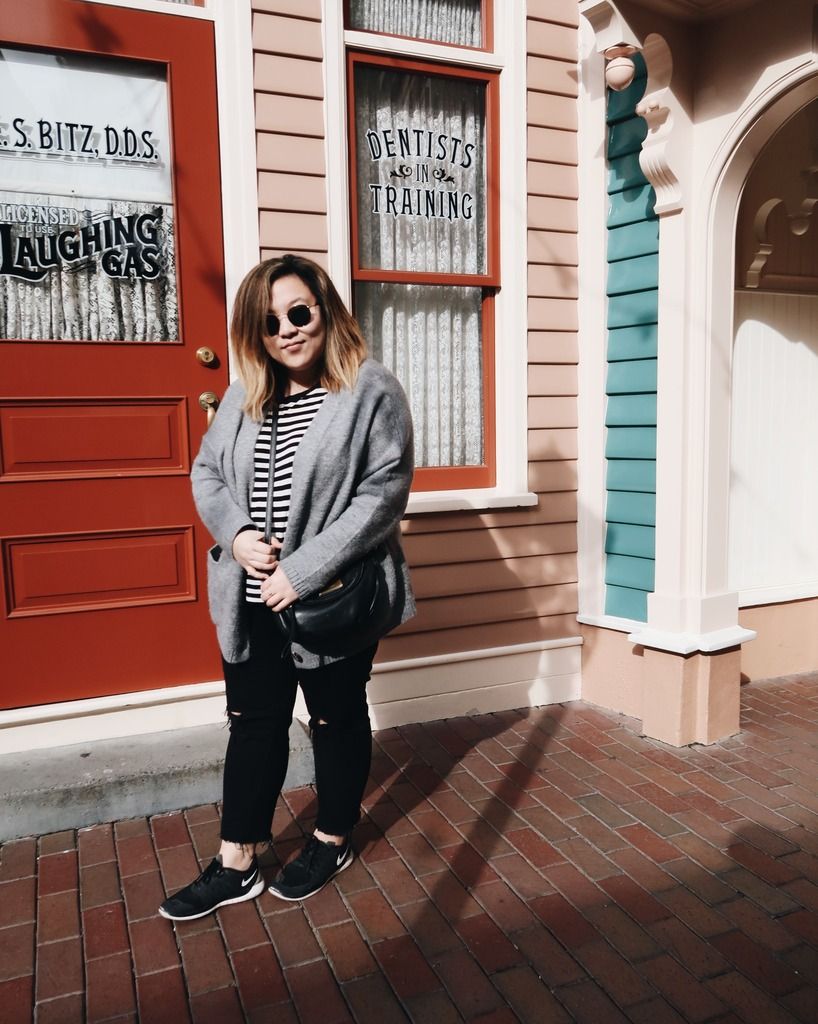 j: zara cardigan, h&m t-shirt, levis jeans, nike free 5.0, marc jacobs natasha q mini, raybans rounds sunglasses
b: obey sweatshirt, apc jeans, nike free runs 5.0, raybans wayfarer sunglasses
During every trip, we always make it a point to take some pictures in front of the Sleeping Beauty castle (You gotta do what you gotta do for the 'gram). While I was taking what was probably my thousandth photo of the castle in my lifetime, I overheard a couple talking between themselves. They were nervous about asking another person to take their photo of them kissing in front of the castle. As a romantic, a Disney fan, and an advocate for cheesy photos, I volunteered to help them. They were ecstatic and so grateful. As I prepared to take their picture, they warned me that it might get weird. I egged them on and snapped away. As I handed them their phone back, they thanked me endlessly and kept wishing me, "May all your fantasies come true." They were some of the sweetest two men I have ever met. They then snapped some photos of us (see first photo) in front of the castle in return.
Once photos for both couples were taken, we said our goodbyes and I walked away feeling accomplished for helping someone in need, but also a little disappointed for them that they had to feel nervous and scared about flaunting their love. The contrast between the fairy tale endings Disney has instilled in us and the dark reality of inequality of love for all loomed over me. With political change on the horizon, we hope for happily ever afters for everyone.
Brandon was able to capture this beautiful moment (and many many others) in our latest vlog. We'd love it for you to check it out!