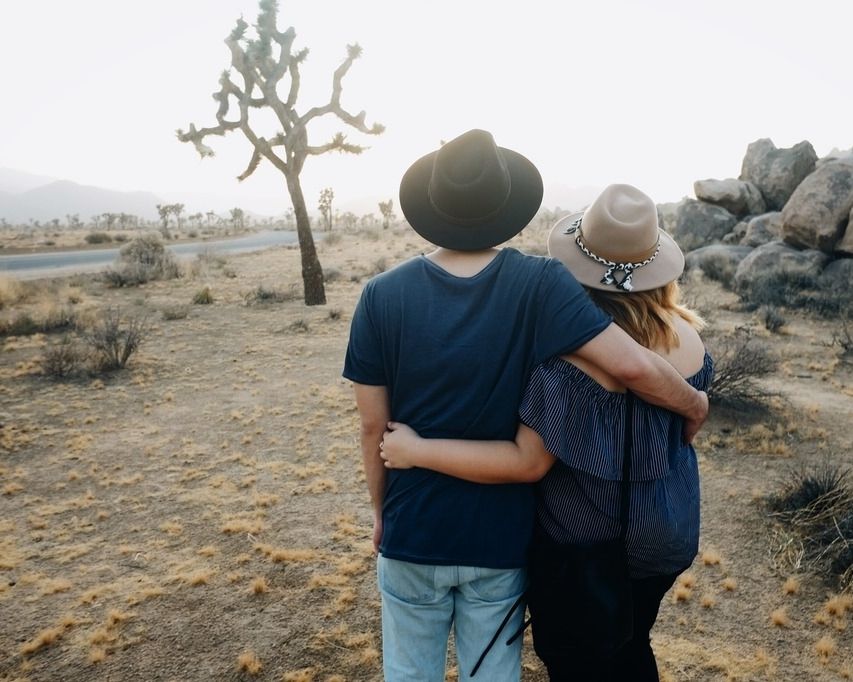 "Compare yourself to those who are better than you, not to those who are not as good as you." That's a mantra that my parents instilled in me and my brother from a young age to motivate us to work harder and to never be completely satisfied with our accomplishments for too long. They would remind us of this every time we would share a triumph with them. This attitude did some damage to my feelings of self-worth because it always felt like I was never good enough. It always seemed like there was always someone else who was prettier, smarter, and more accomplished than I was. However, as detrimental to my feelings of self-worth as this attitude was, it was also pretty effective. This attitude of constantly wanting to move forward and be better has become the backbone of my work ethic. I have since developed a horrible habit of constantly comparing myself to others. Other people and their lifestyles have become my thermometer to gauge my own success in my career, my relationships, and my lifestyle. While this comparison mindset may have made me more ambitious, it was also an easy road in becoming an envious person. More often than not I am discontent with my life and my accomplishments because as my parents would always say: someone is always better than me.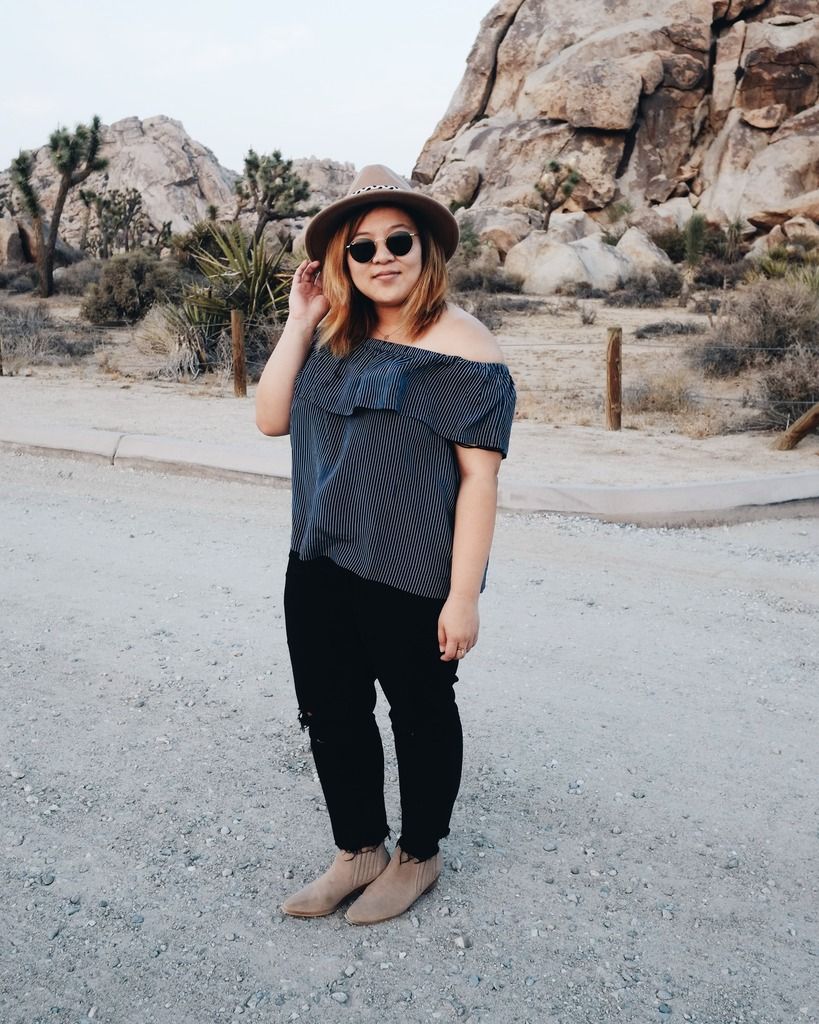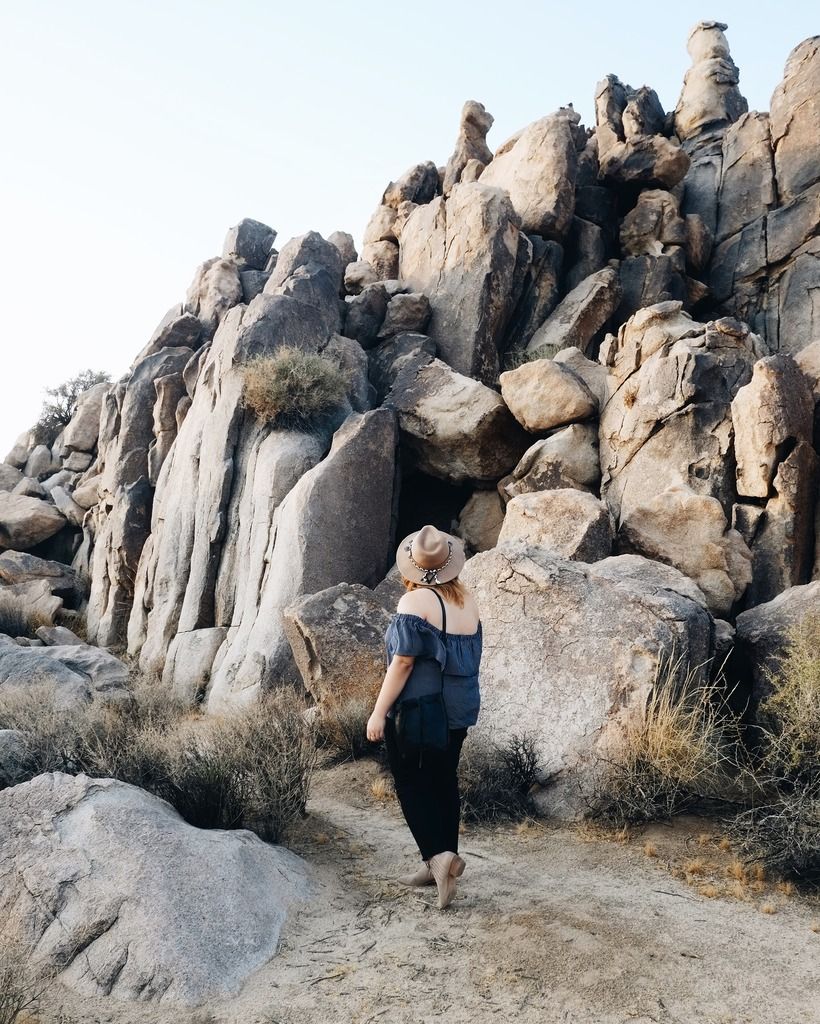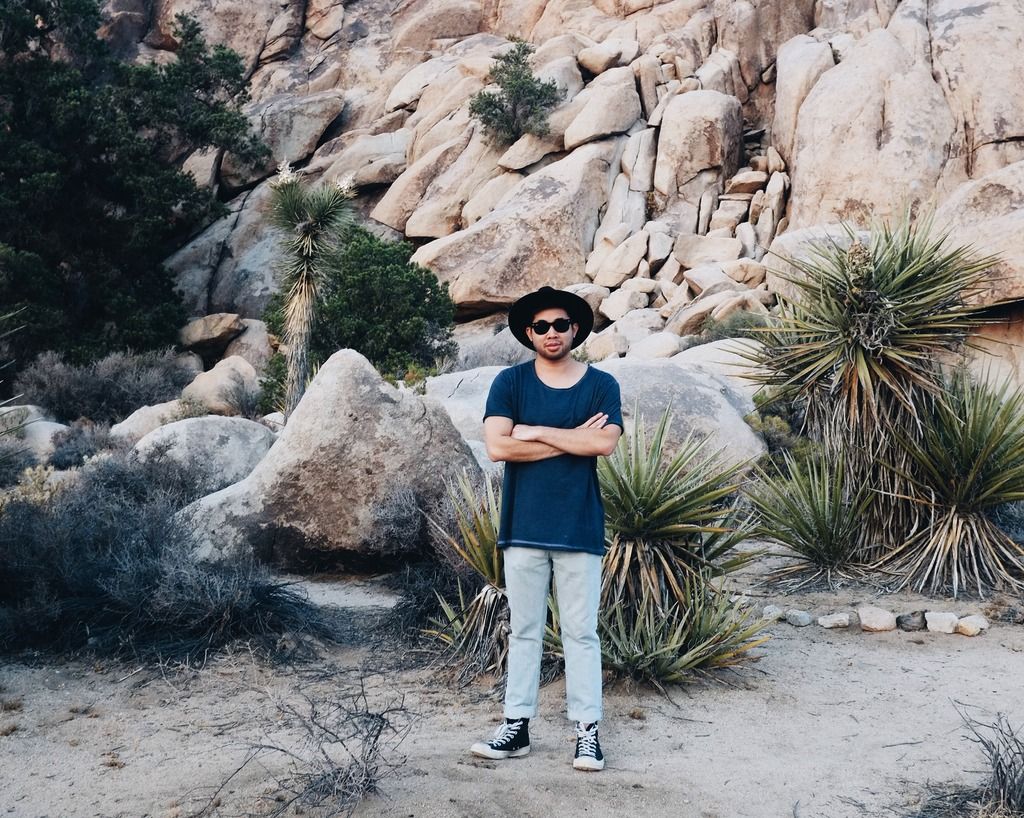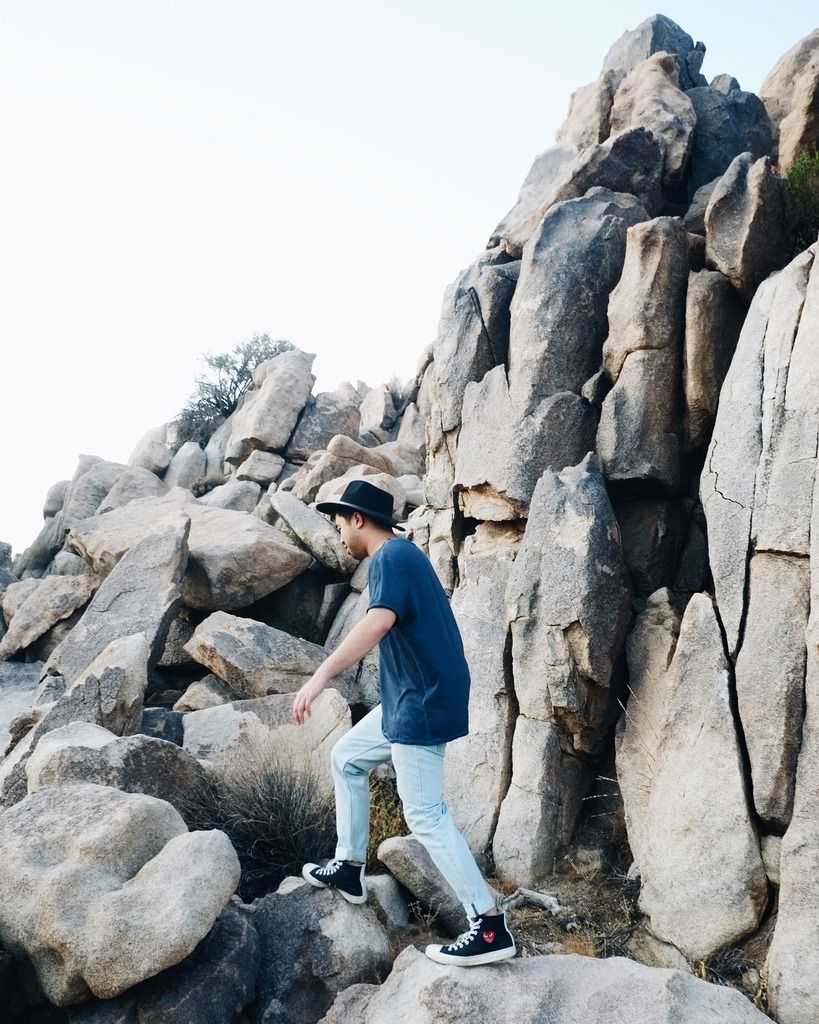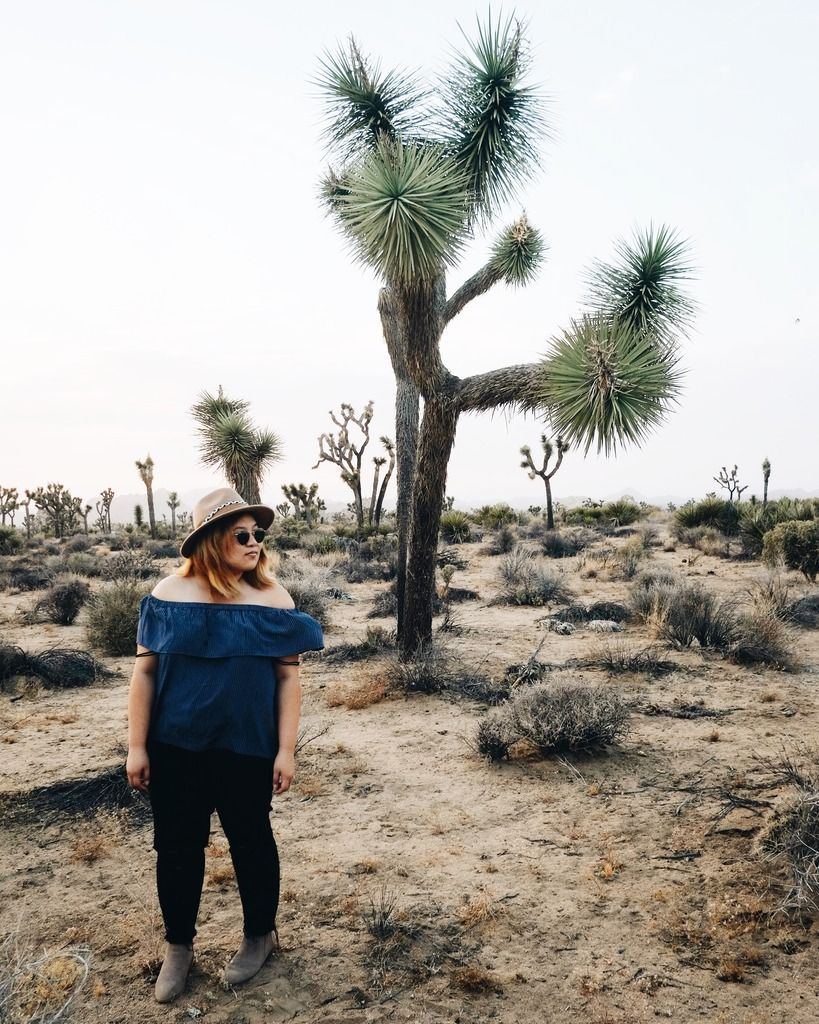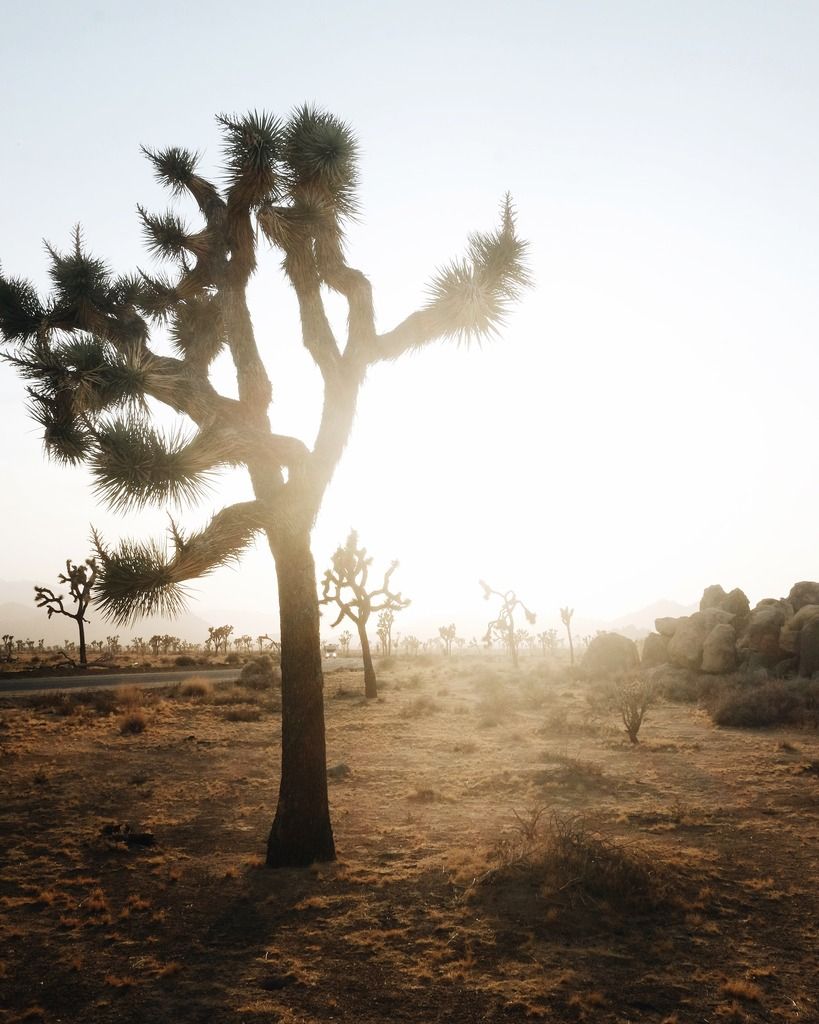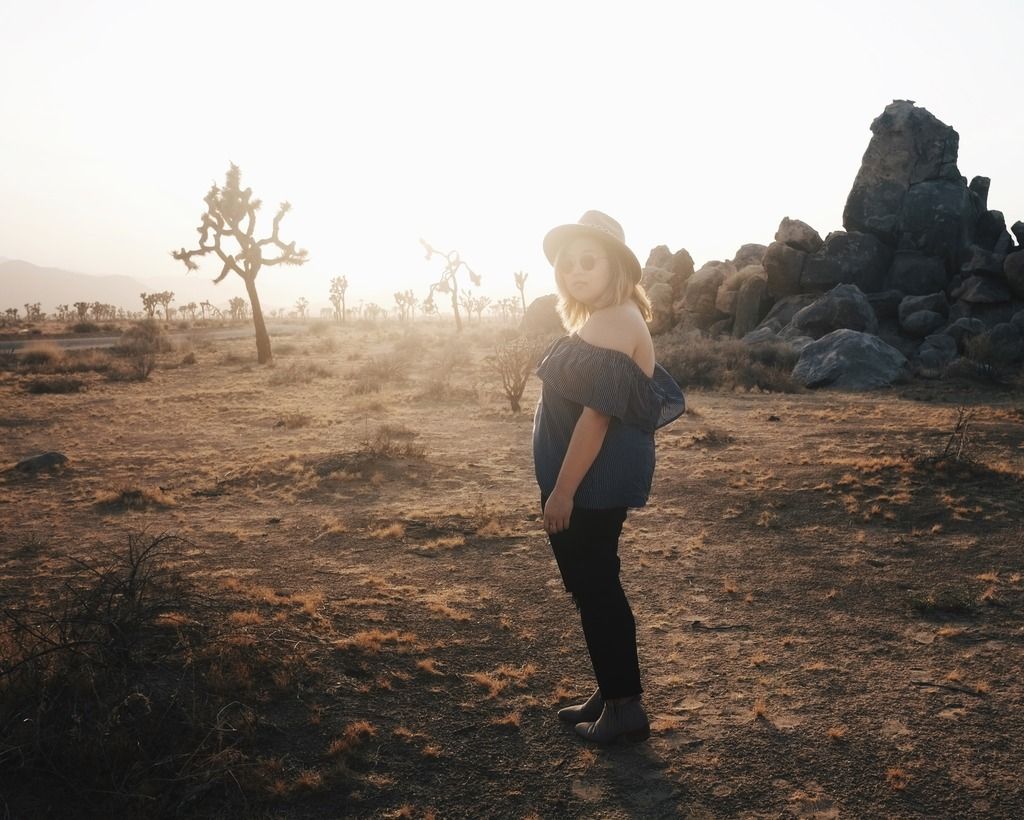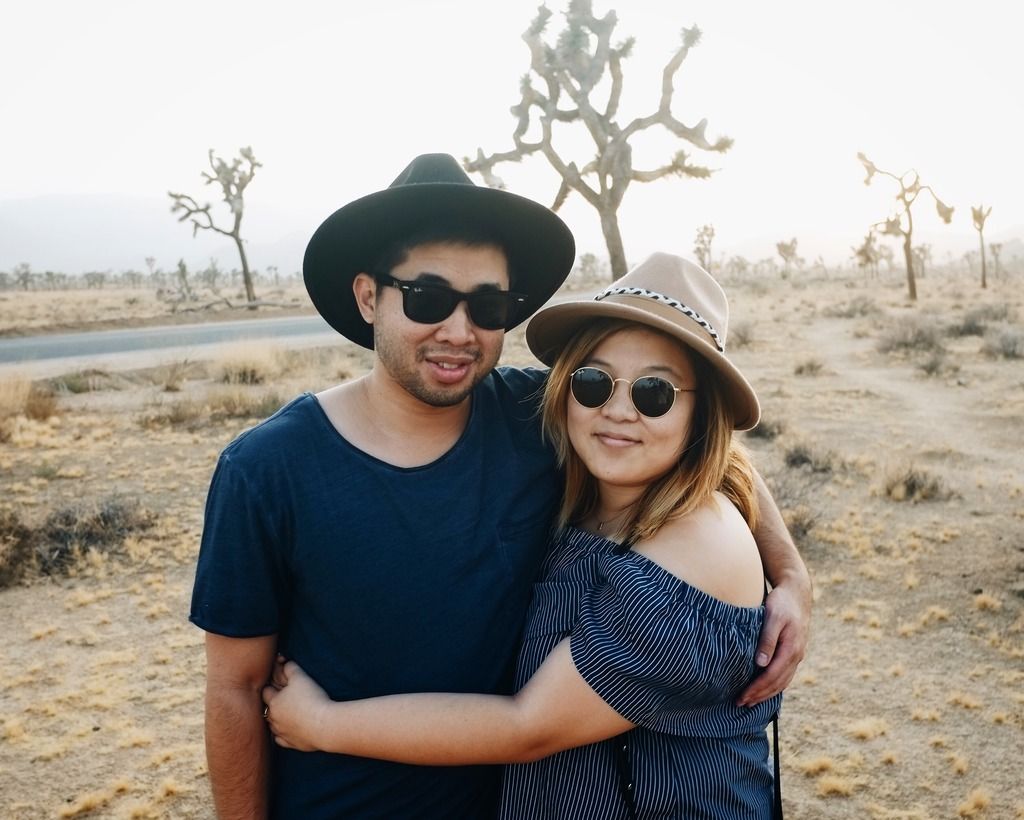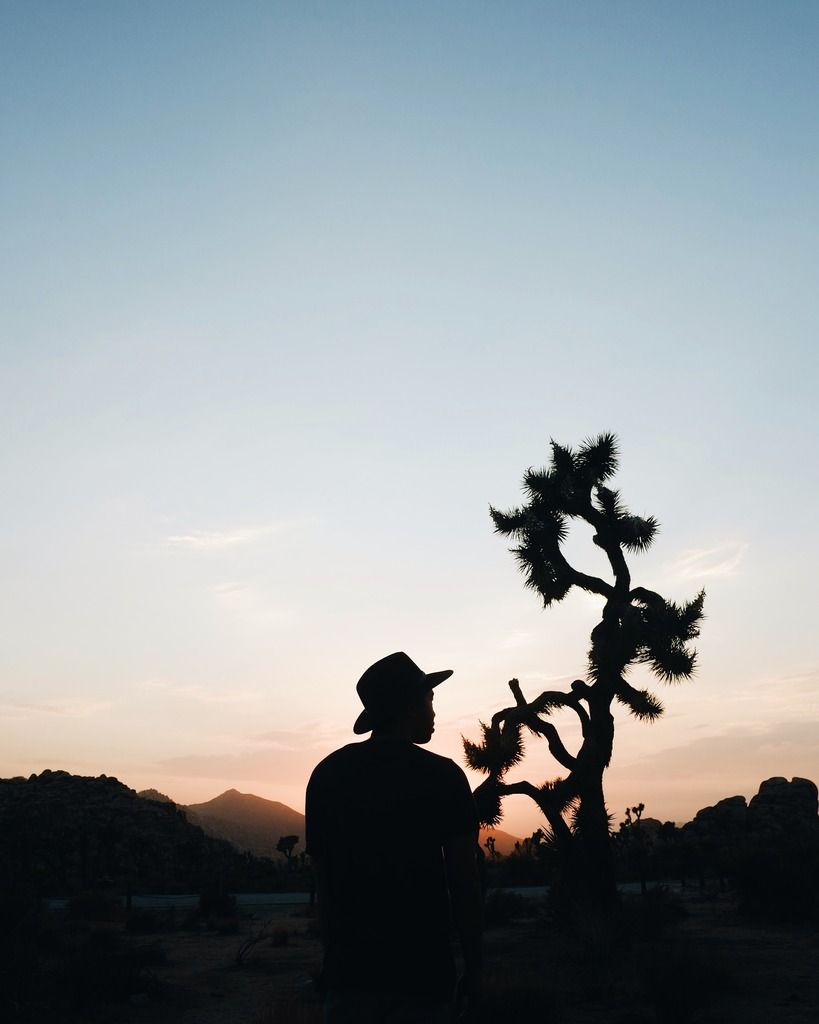 j: madewell off-the-shoulder silk top, levis skinny jeans, dolce vita kadie booties, zara hat, raybans round sunglasses
b: forever 21 hat, h&m t-shirt, apc jeans, commes des garcons high top sneakers, raybans wayfer sunglasses
The boom of social media has made this habit of comparison easier, more accessible, and more instantaneous. With your self worth and skills priced at the number of likes and comments you receive, Instagram was another platform for me to compare my creative skills and my stylish tastes. These numbers started dictating my confidence—when my numbers were up, so was my confidence; when my numbers were down, so was my confidence. I started questioning my skills, my style, and even the cuteness of our relationship.
Was I not as good of a photographer as that person? Was I not wearing the right things in the right way? Were we not as cute as other couples?
The new Instagram algorithm only made things worse. It was a downward spiral of self-doubt and frustration. I tried different strategies: posting at "optimal" times, using different hashtags, buying clothes from certain brands, etc. Some days, my numbers would be strong and I would feel good; but my identity and feelings of self-worth were so strongly tied to my numbers that they always were in such a fragile state and not in any control of my own. For someone who needs and enjoys a lot of control, I was oddly giving too much power to strangers—willingly and desperately might I add. Just like how brides want a "Pinterest wedding," I wanted an "Instagrammable" life filled with iced coffees, perfect flat lays, cute and new ootd's, and beautiful sunsets. But real life is not instagrammable. It wasn't until reality settled in (aka one shocking look at my bank account) that I realized how frivolous and quite frankly, how stupid I was being.
It was the eve before our desert adventure. I should've been excited. I had seven instagrammable outfits planned for the weekend. I had actually remembered to charge our cameras. We were going to one of our favorite places in the world with some of our favorite people in the world. Instead, I was so lost in my own thoughts that I didn't realize that day had turned into night. It was 9PM and the lights were dim when Brandon walked through the front door. I was in a fetal position in bed cuddling a pillow. He immediately asked me what's wrong, sending me into a hysterical bout of ugly crying. All day I had been debating whether and how to tell him about my financial irresponsibility. With every tear that fell, my pride and resolve dripped away and I told him eventually in between gasps for air. Without any judgement, he says all the right things: He tells me that everything will be okay and that he'll help me. He makes an immediate plan and puts said plan into action, and within the hour, everything was as he said it would be. In those moments in the midst of real problems, my life was far from being instagrammable, but I really wished that there could've been a way to capture that beautiful moment of selflessness.
That
moment was a picture of true love—not those staged and posed pictures of us throughout our feed. Real life and real love happen in the moments between Instagram posts.
It took one selfless act of love and a dust storm that made WiFi unavailable to bring me back to reality. Not having constant LTE or WiFi for 20 hours was incredibly liberating—I wasn't incessantly checking to see how many likes my photos had received or how many new followers I had gained. Rather, I was totally present in the moment and in our surroundings. Joshua Tree was more beautiful than I remembered, and we were stronger together and more in love than ever. Without anyone around to tell me that our photos were good, I praised us and our skills on my very own. For the first time in a long while, I admired our photos with unapologetic pride and joy. Without anything to compare our photos to, I finally got the recognition that I needed to know that I
am
creative; I
am
successful; I
am
talented; and we
are
so good and so cute together. And while yes, my parents are right in that there are probably more creative, more successful, more talented, and maybe even more compatible people out there, I know in my heart that I am, we are, enough for right now. I also know now that we will grow not so much because we want to be better than others, but more so because we just want to be better period.
Now as a twenty-six-year-old, I'm starting to think that my parents might not have meant for me and my brother to take their advice so literally. Maybe (hopefully), they just wanted us to not stay content with our accomplishments so we could push ourselves beyond our dreams. Another thing my parents instilled in us is that success will always come with a bit of luck and a lot of hard work, and I think I want to live more by that attitude than by comparison to others. My definition of and how I gauge success need to change to revolve less around what I perceive on social media and more on what's happening in reality. Statistics can be useful, but numbers are not constructive feedback. I need to keep reminding myself that Instagram is not real life, and to stop putting so much value in social media. Real life can never be staged, edited, or have a pretty filter over it. The real beauty is in the elusiveness to capture life's truly beautiful moments, and that's something I think I'd rather we be chasing than chasing higher Instagram statistics.
"Comparison is the thief of joy."