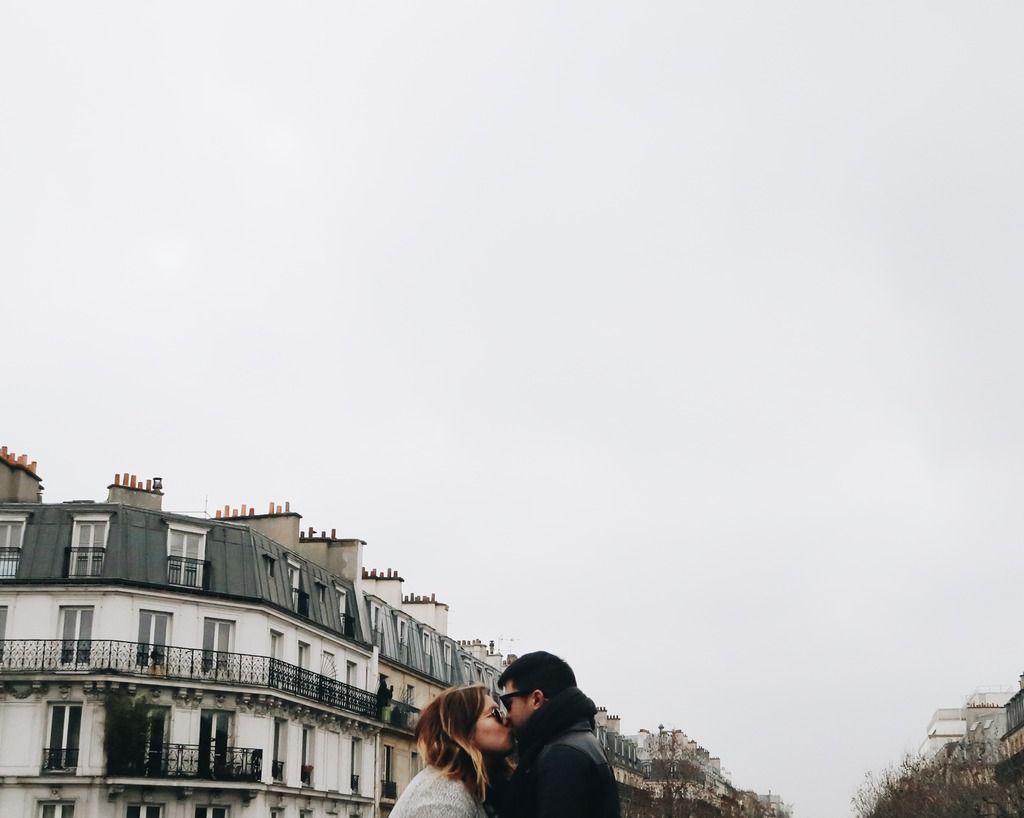 Paris was always one of those places that I dreamed of going to
someday
. Ever since I was a little girl, I dreamed of gazing up at the Eiffel Tower and walking along the Seine River. For a long while, I thought that the closest I'd ever get to it was the lamp stand I had in my childhood bedroom. But that someday has finally come and passed.
After dreaming of it for so long, I was nervous that it was the idea of Paris that I loved--that sipping coffee in a cute cafe, walking along cobblestoned streets in a striped top and a beret, looking up to see dreamy monochromatic buildings as I walked with a fresh baguette in hand only existed in my dreams. My nerves were made worse by the fact that we were going in February, and being the California girl that I am, I couldn't fathom winter in another place, let alone in another country. But Willa Cather said it best: "Paris is a hard place to leave, even when it rains incessantly and one coughs continually from the dampness."
Paris, you made it all too easy to fall in love with you. You had me at the first taste of your espresso and the flakiness of your croissants. You were everything I hoped you'd be and more.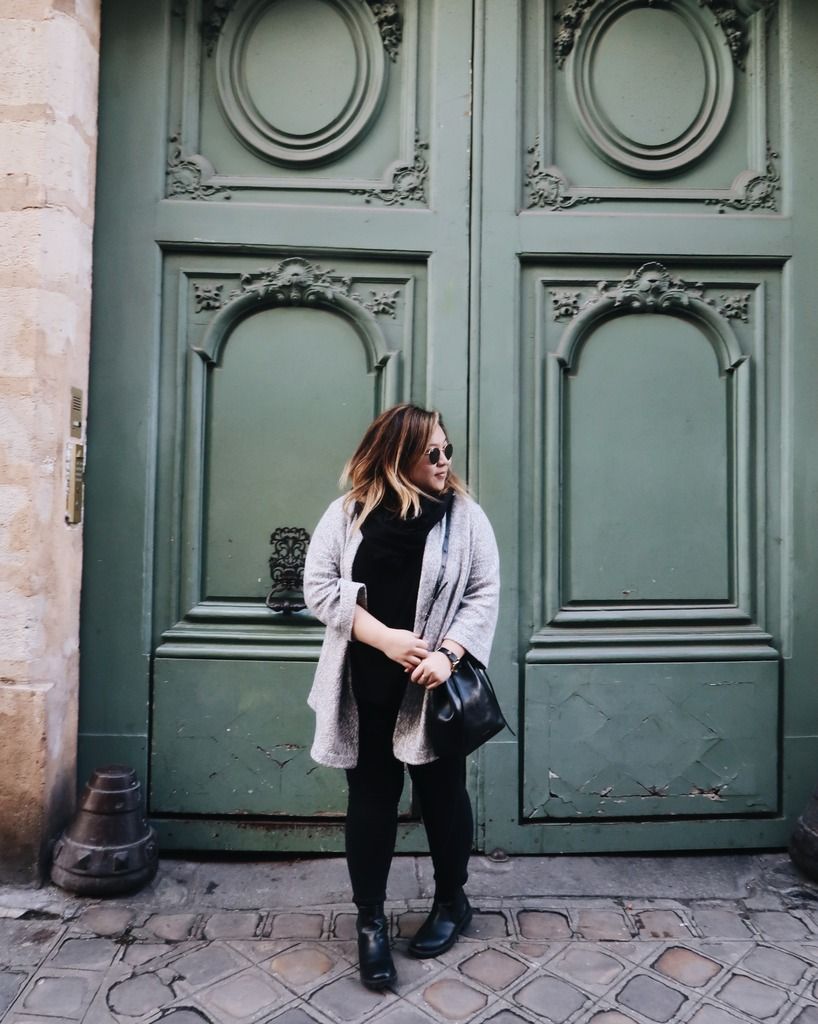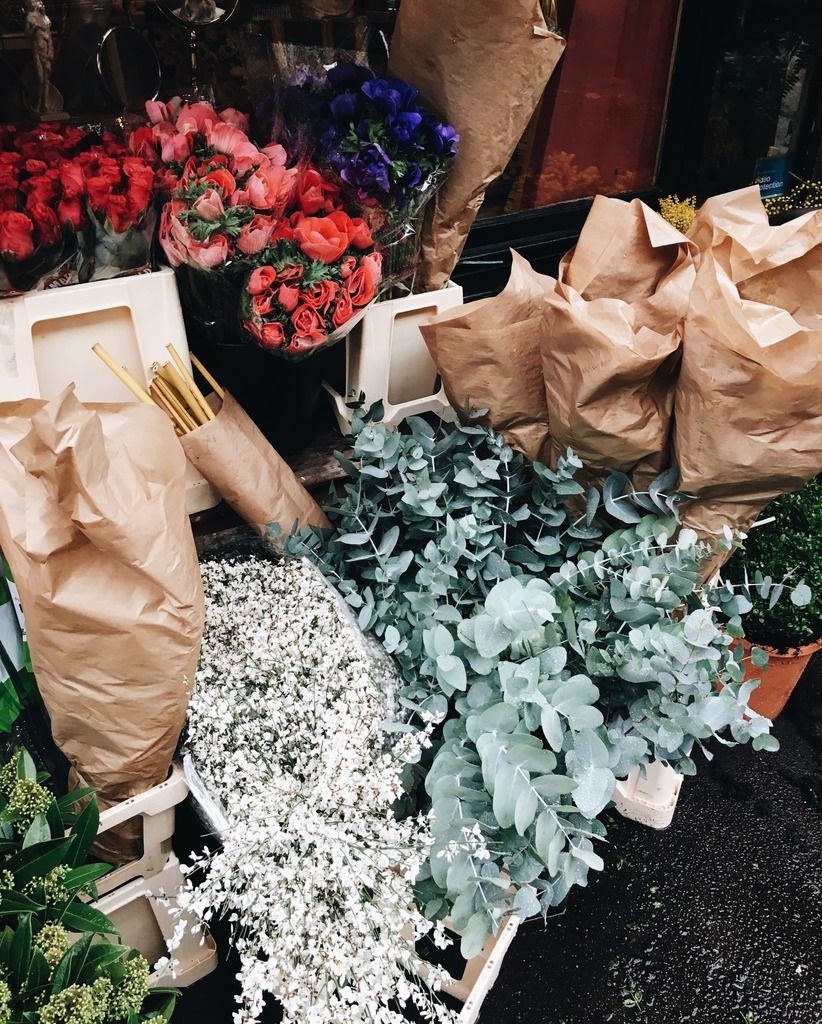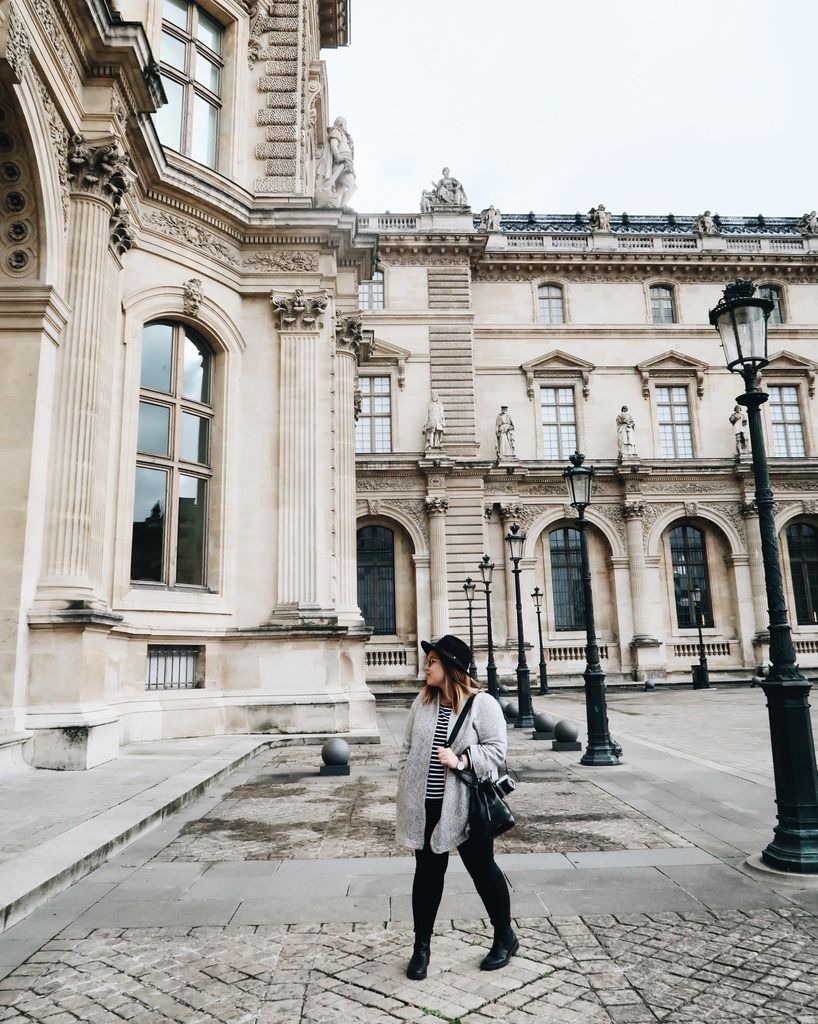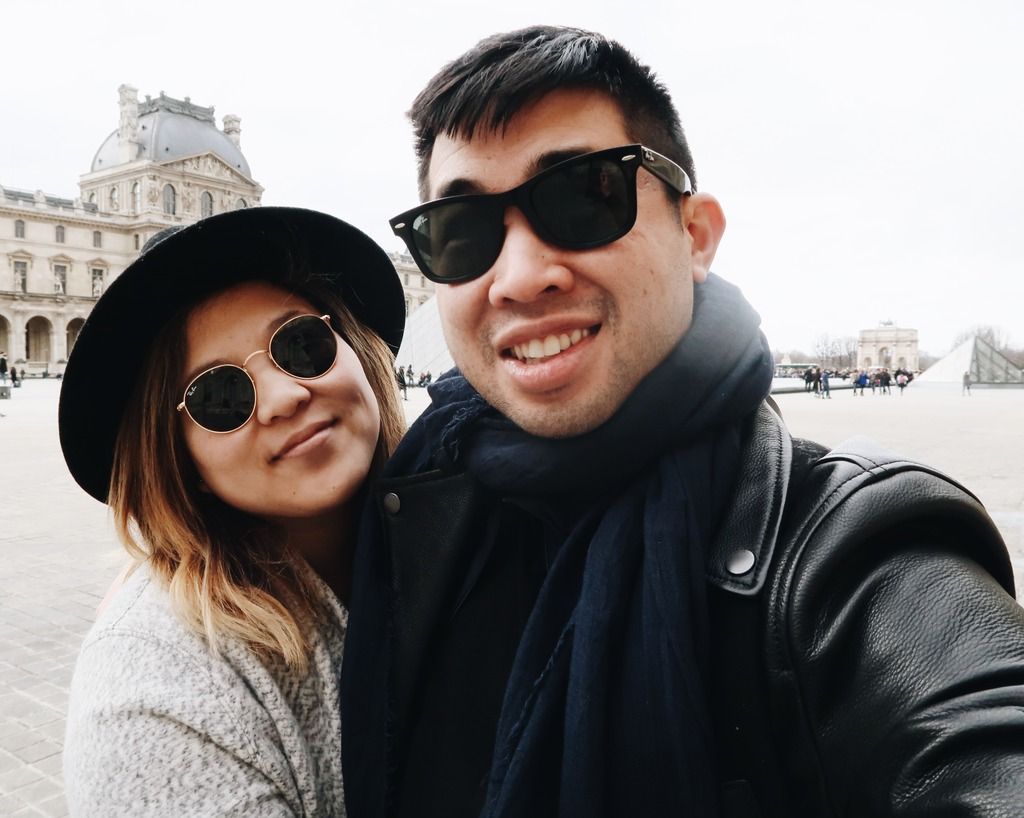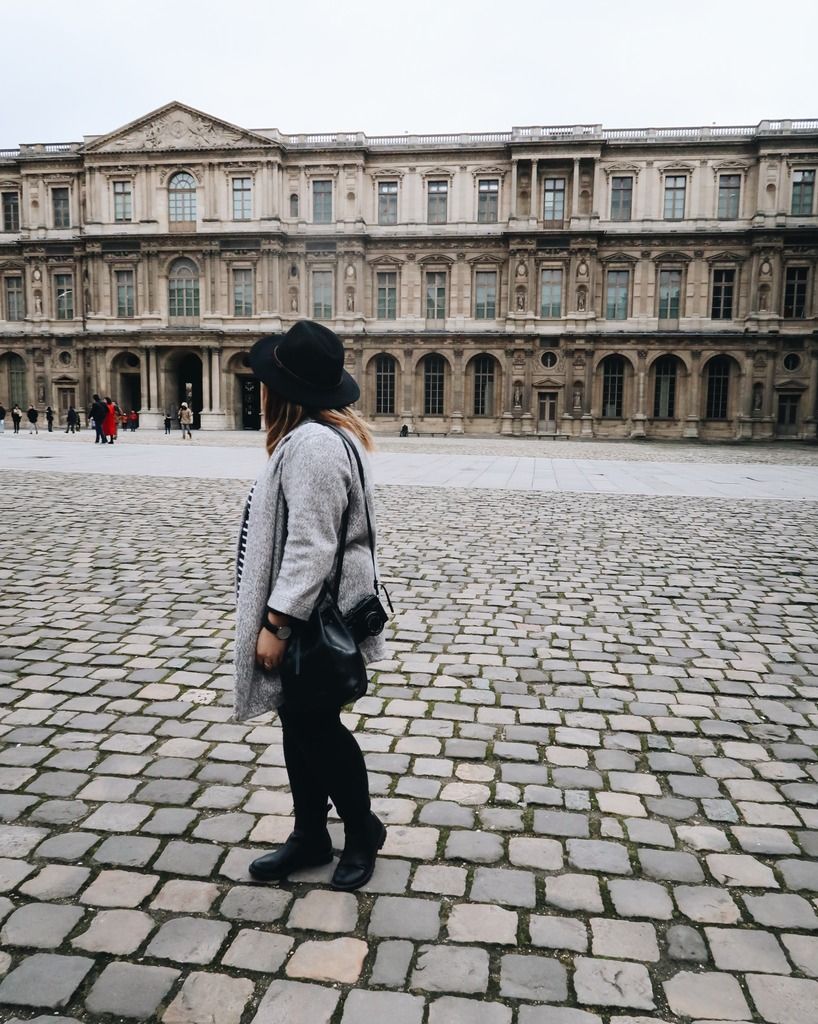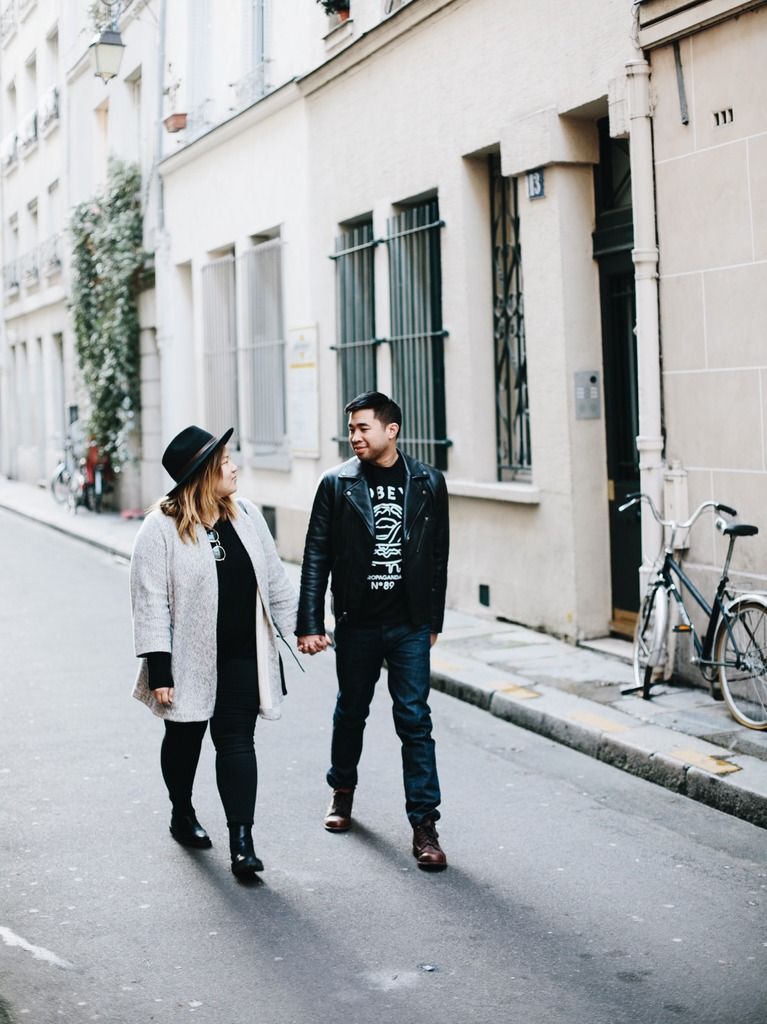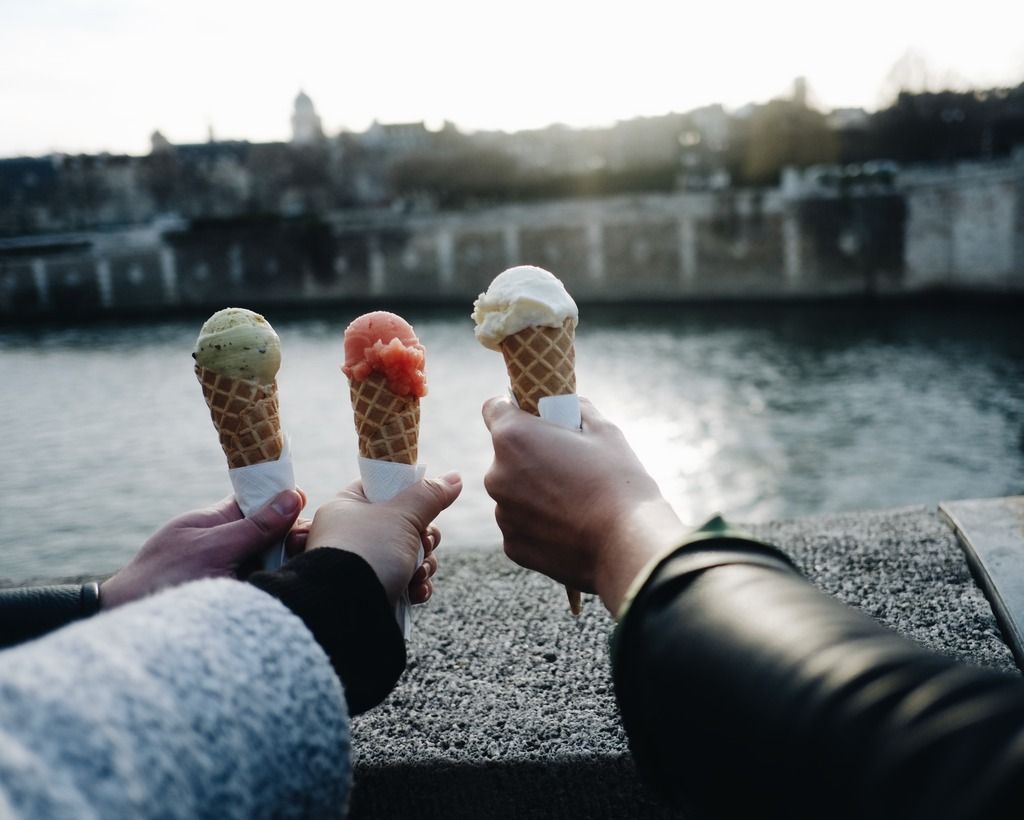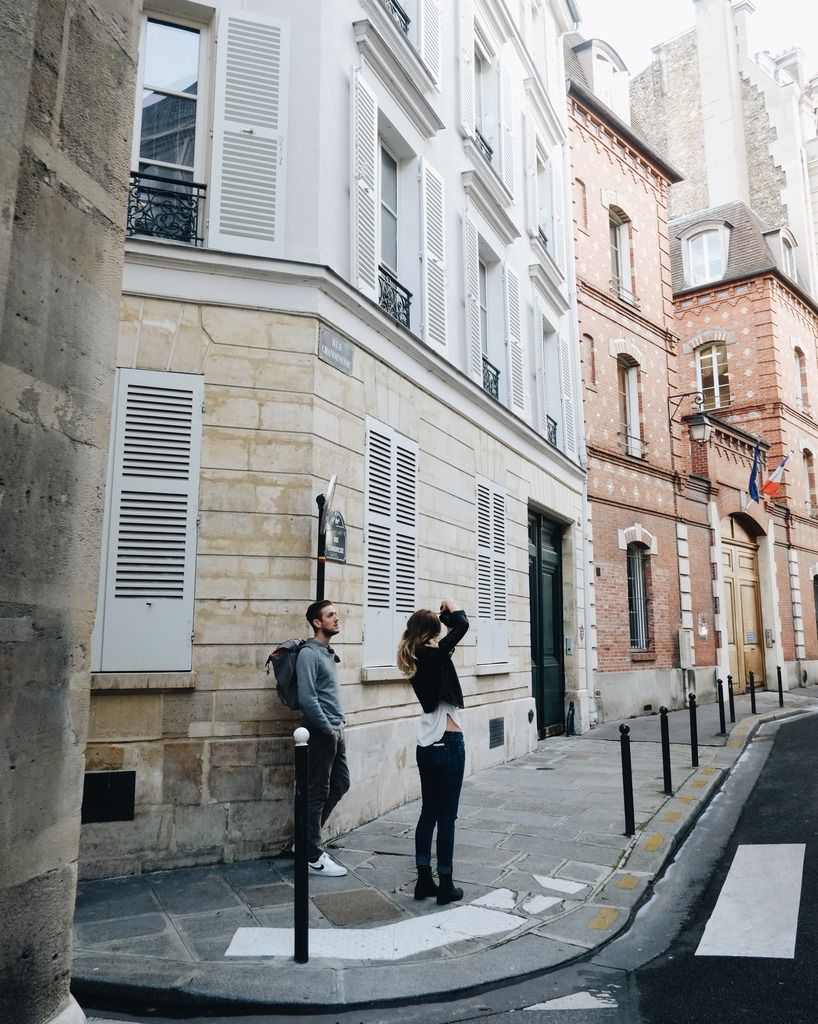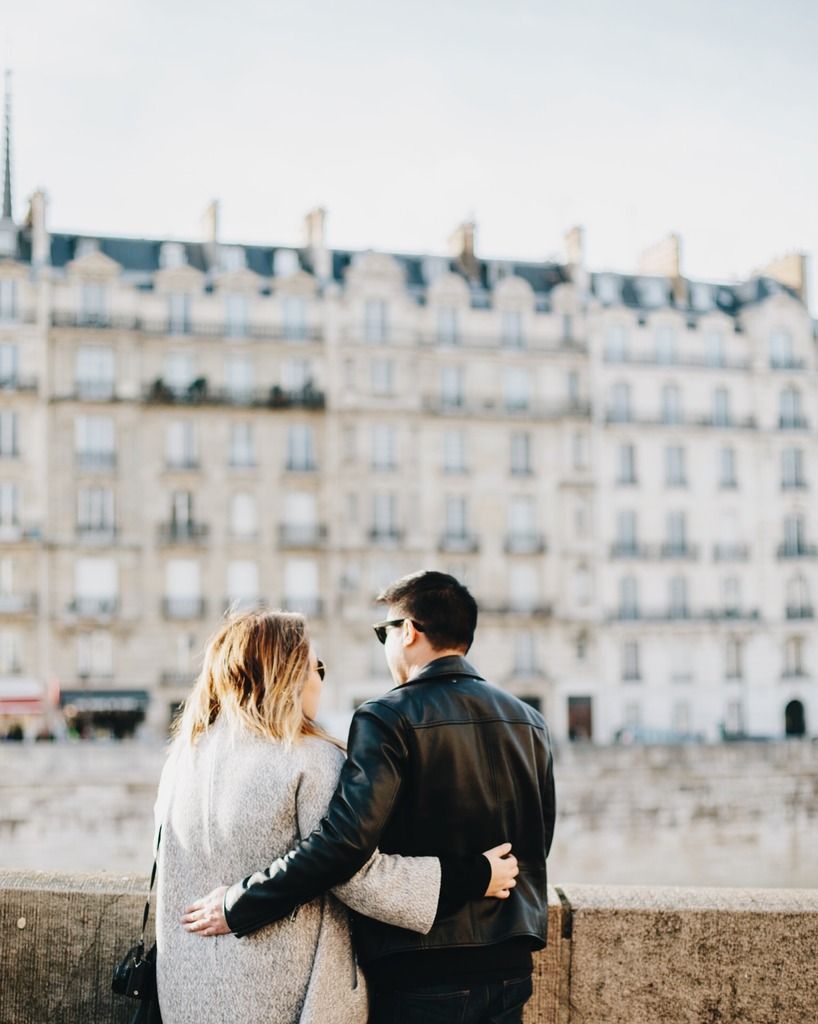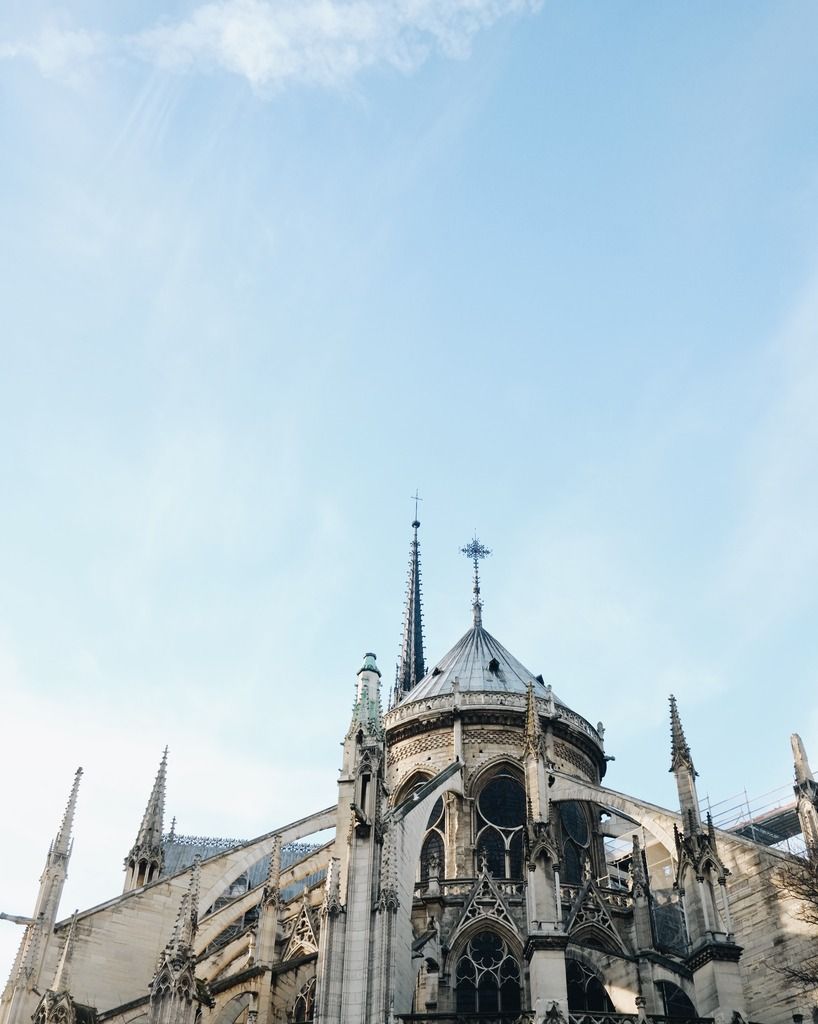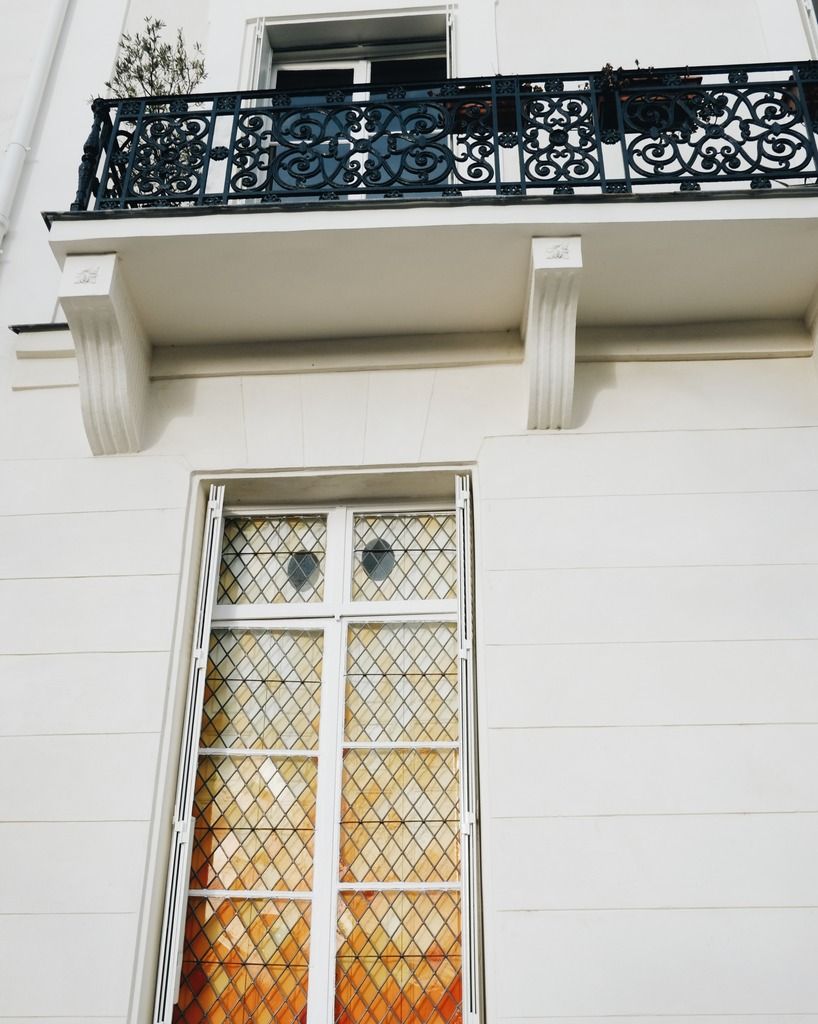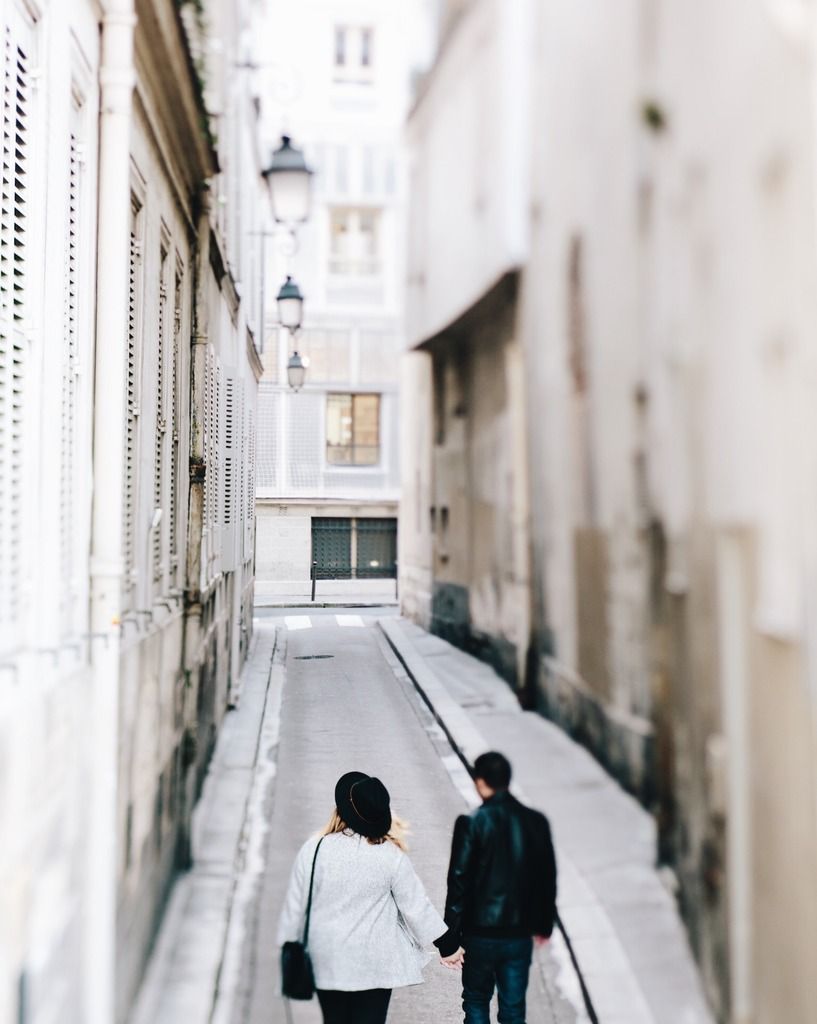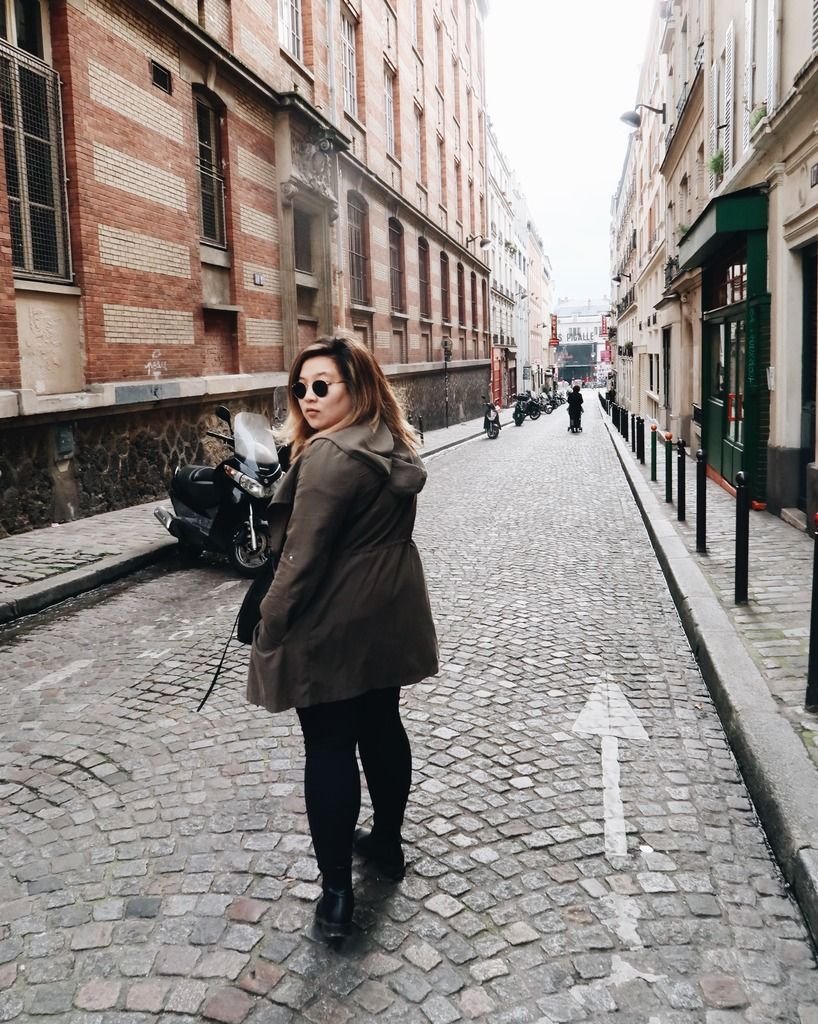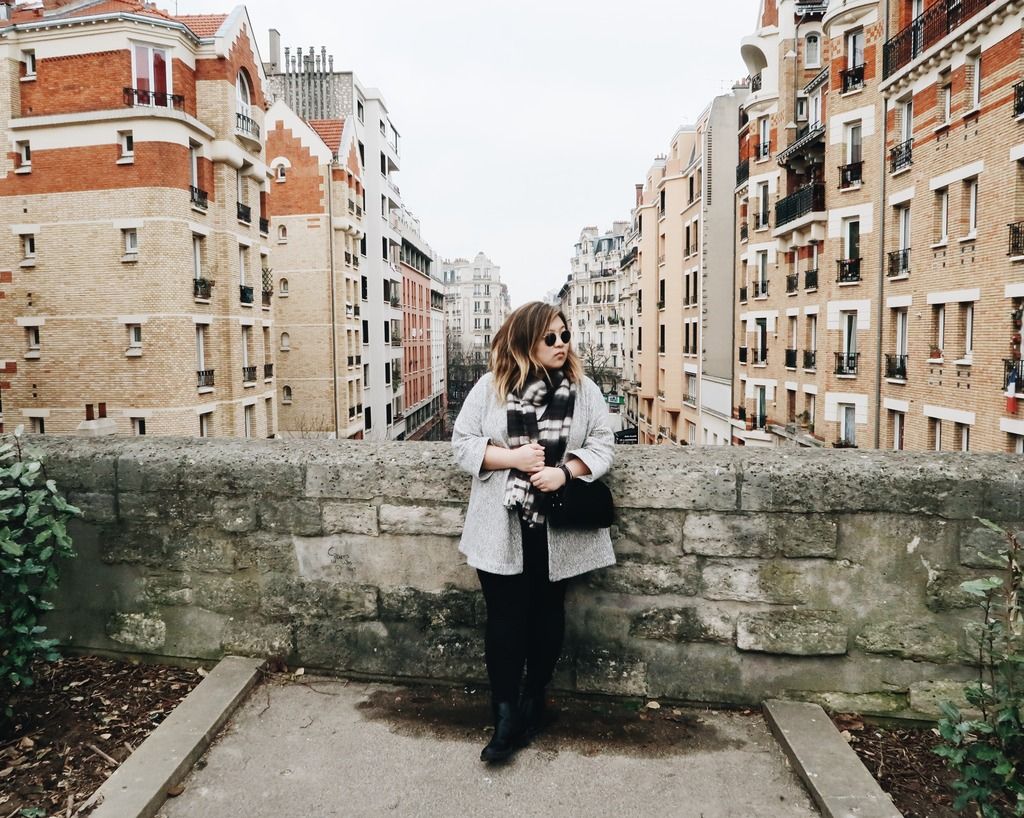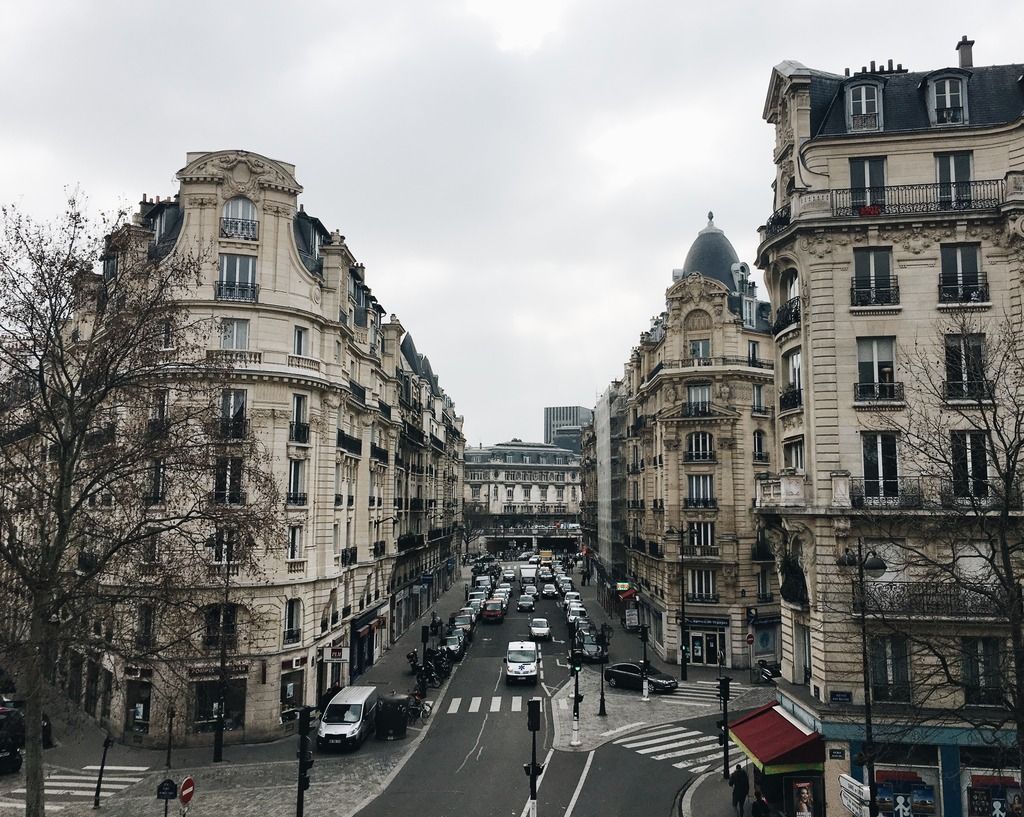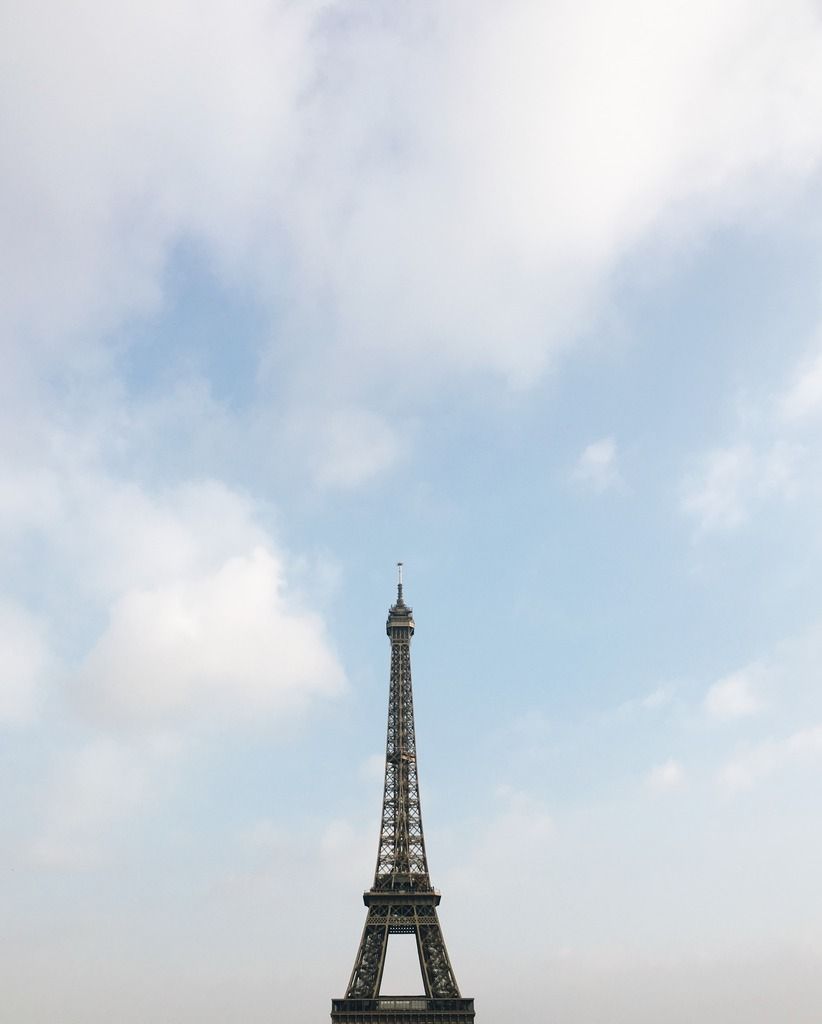 When it comes to traveling, it's typically pretty easy for us to pinpoint what we love most about the cities we visit. For Joshua Tree, we keep going back for the stillness in the desert, for the unearthly rock formations, and for the unrivaled sunsets. For Santa Cruz, we keep going back for the PCH drive, for the acai bowls at Cafe Brasil, and for how tiny the redwood trees make us seem. But when it comes to Paris, I think we'll keep going back for the way the city makes us feel.
For a major metropolitan city, I was always in awe with just how
calm
the city seemed. The streets were quiet and uncrowded, making it feel like the city was ours to explore. Every which way we turned, we were met with a magical sight of some kind: a historical monument or a winding alley of beauty. It was so easy just to get lost (literally and metaphorically) in the history of the city, and the monochromatic and dreamy streets--each one a little different and unique. Unlike LA or NYC, it didn't seem like people were rushing to go anywhere, especially not to work. When we ate at a restaurant, not once did we feel like we had to scarf down our food and pay as quickly as we could. In fact, we noticed just how quickly we
did
eat in comparison to the locals and just how anxious we always were to get the check and pay. We realized then that we needed to take a leaf out of their book: We needed to slow down and
savor
life.
And savor Paris, we did. We may not have gone to Versailles or seen the Pompidou or explored the catacombs. We did, however, breath Paris, and all of its good vibes, in. We let it nourish our tired souls. We let it reawaken our adventurer souls. Paris dared us to pick up our cameras again, and challenged us to capture its beauty. As Ernest Hemingway said, Paris is indeed a "moveable feast" that we hope to eat from for inspiration and nourishment until we can get a refill.
Paris, je t'aime.