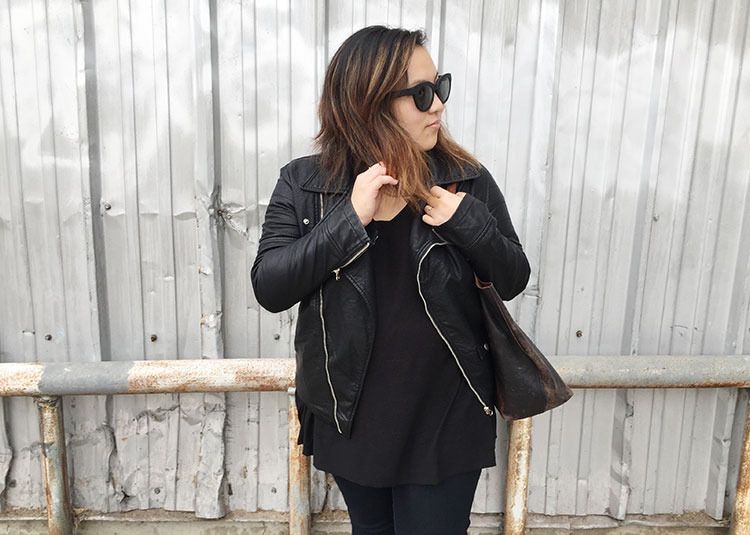 For a girl who predominately wears black and various shades of grey, you would think that owning a leather jacket would be a given. For me though, leather was just one of those materials that was only reserved for bags and shoes--never for pants and most definitely never for jackets. As much as I had yearned for one, I lived my ideas of owning and styling a leather jacket vicariously on Pinterest. Every time I would try one that was ill-fitting or just didn't look right, I decided it was for the best. I mean who needs a leather jacket when it was still 90 degrees in Los Angeles in October anyway? Oh how very wrong I was.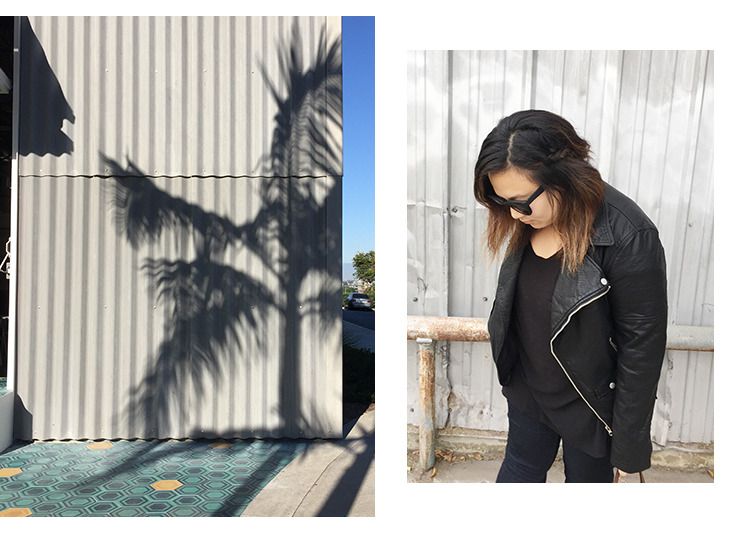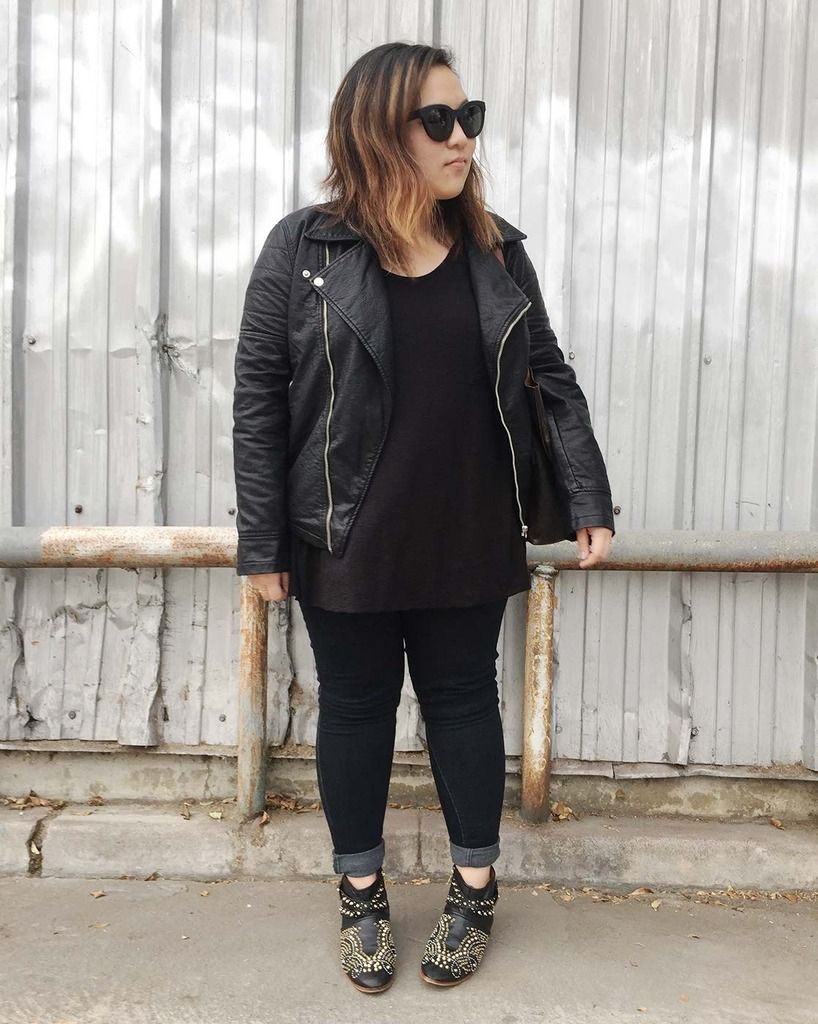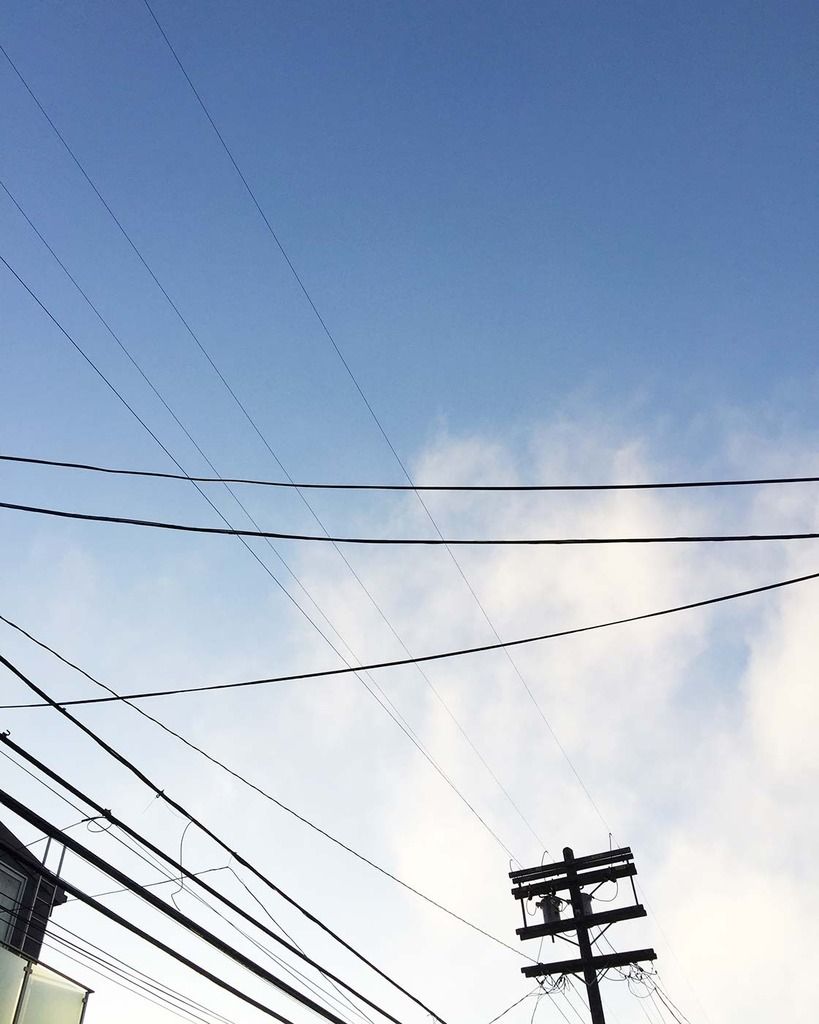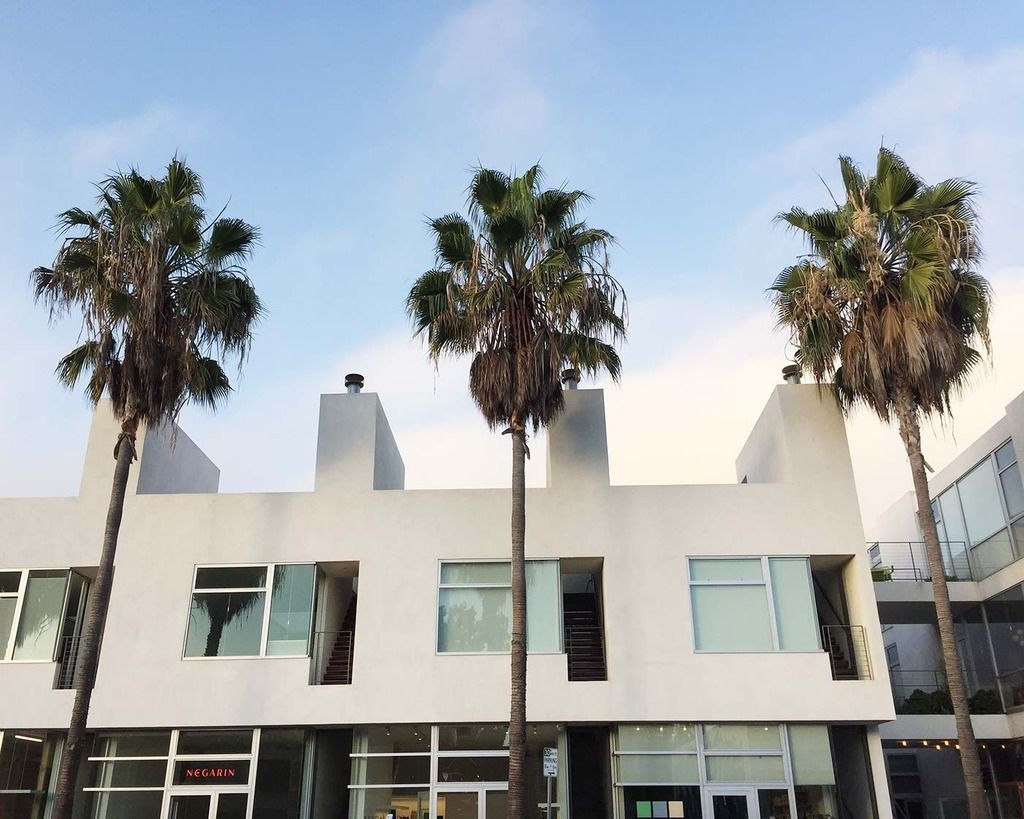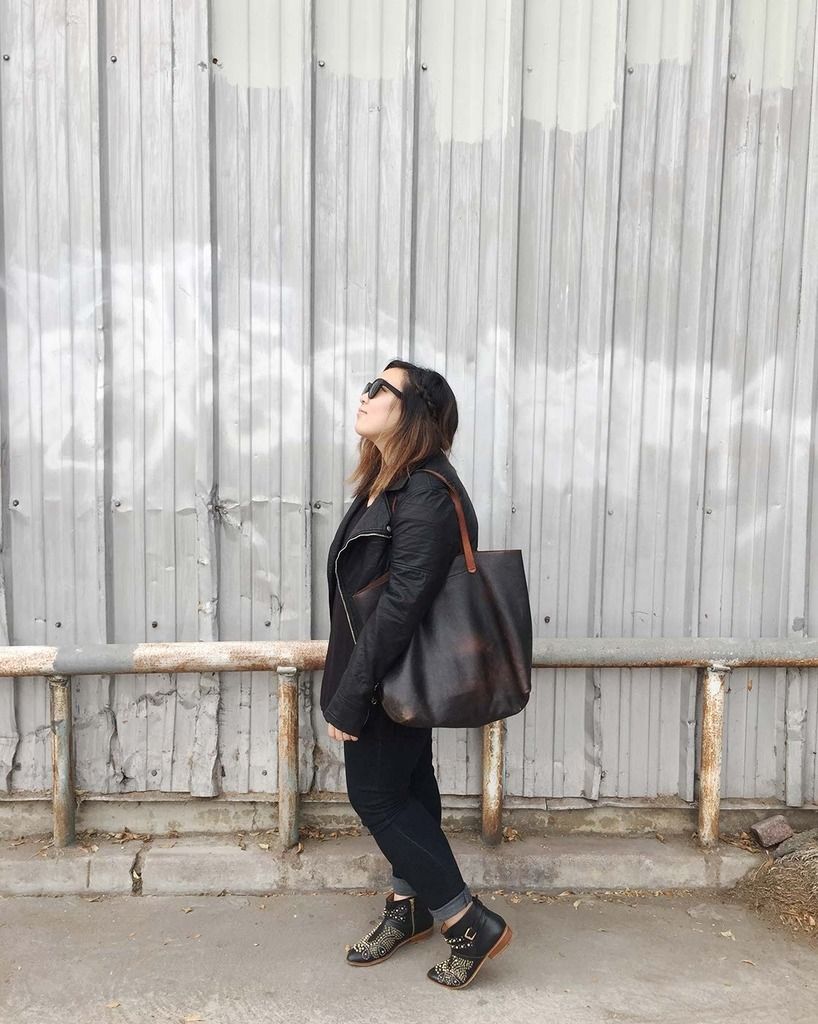 j: skylark leather jacket, irene's story chatswoth tee, levis jeans, topshop boots, madewell transport tote, toms travelers sunglasses
Finding this jacket was love at first sight. I just knew that this was finally the one. It looked as good on the hangar as it looked on. As fate would have it, it looked perfect with the outfit that I was already wearing that day. The gloomy weather was just calling for me to wear it out of the store, and so I did. As we romped around Abbott Kinney and soaked in the extra hour from the end of Daylight Savings, I realized that basics and classics were deemed as those for a reason and never will I question them.